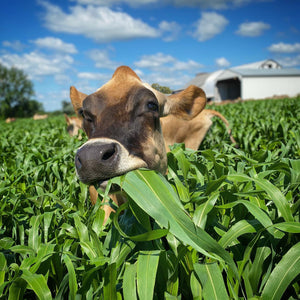 Welcome to Sugar Maple Jerseys
Pasture Raised
Happy Stock
See you soon!
Visit The Farmers Table in Stockton, NJ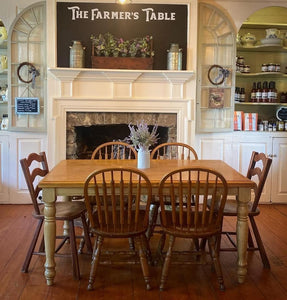 Current Farmers Market Locations
Duke Farmers Market 
May - December 10am-1pm 
1112 Duke's Prkwy W., Hillsborough, NJ 08844
Wrightstown Farmers Market
Regular Season
Saturdays May-November 19
9am-12pm
576 Penns Park Rd. Newtown, PA 
Wrightstown Farmers Market
Chandler Hall
99 Barclay Ave Newtown, PA
10AM - 12PM
January - April Dates: 2nd & 4th Saturdays
Horsham Farmers Market
Sundays until November 6th
10am-1pm
1025 Horsham Rd., Horsham, PA
Horsham Farmers Market (Winter Dates) 
Sunday 2/26 & 3/19
10am-1pm
1025 Horsham Rd.
Horsham, PA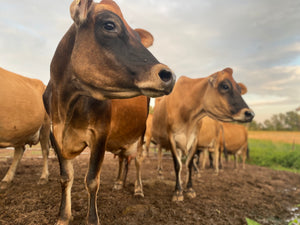 Who We Are.
Sugar Maple Jerseys is an award-winning, family owned and operated dairy farm and country store located in Stockton New Jersey.

Founded by Heidi Kovacs in 2013, Sugar Maple Jerseys consists of a small registered herd of Jersey Cows, and is one of just 40 remaining dairy farms operating in the state of New Jersey.

Sugar Maple Jerseys is the product of hard work, dedication and a passion for Jersey Cows.

What We Do.
Our Country Store.
We are committed to producing wholesome, high-quality, farm-fresh products including our line of cheeses, pasture raised meats and our all-natural line of jersey milk soaps, lotions and candles at an affordable price.  Products within the Sugar Maple Jerseys inventory are hand-crafted using our limited stock of hand-raised farm animals. Additional inventory showcases local, independent farmers that share our high standards for production.
Education.
We strive to act as an ambassador within the agricultural community, and promote the extensive benefits that traditional farm living and its fresh products have to offer.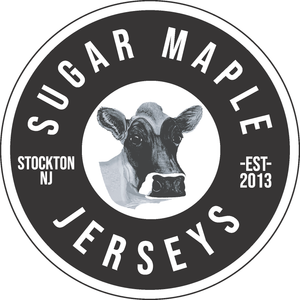 Sugar Maple Jerseys Country Store.
Commercial farms are focused on the bottom line and quantity. At Sugar Maple Jerseys, we are committed to quality. 
We accomplish this goal by dedicating ourselves to a vigorous high standard of care for all of our animals. 
Our Agricultural best practices are aligned with those of the National Resource of Soil Conservation.  Our livestock program is pasture-based, and primarily grass fed using regenerative grazing practices.
Our hours of operation are Wednesday to Sunday 10am-4pm.
Testimonials
Delicious meats and cheeses!! Definitely kicks a charcuterie board up a notch! Also love the soaps a lotions, haven't found a scent I don't like yet. I live in Michigan, so I order items to be shipped from the website.

Brandi C.
Best Cheese and Yogurt I have found so far. The owners are friendly and helpful. I would Recommend this place!

Kenneth G.
Best dairy in all of New Jersey. I consume Heidi's yogurt, butter, and cheeses everyday. I can't get enough. It is a healthy indulgence. Do yourself a favor and treat yourself to some Sugar Maple Jerseys.

Francesco P.
Subscribe to our newsletter
Promotions, new products and sales. Directly to your inbox.